Welcome to Nickel Translations, thank you for the opportunity to serve you!!!
¡¡¡Bienvenidos A NickelTranslations.com!!! Espero su llamada 24 horas al día.

$10 Or Less Per Certified Notarized Document Translation - Volume Discounts Available
$10 o menos cada Traducción Certificada & Notariada - Interpretes para la Corte Civil,
INTERPRETE USCIS - $120+ & $200+ Asilo Interprete Corte Civil & Conferencias

100% Approved - USCIS, Immigration, Schools, Courts, Medical & More

We Are Political Asylum Translation Specialists.

English Spanish Interpretation By Telephone: From $20 Per Hour Telephone Interpreter

On Site Interpreters Available For USCIS, Trade Shows, Court, Mediation, Expos & Fairs, Etc.

Please send your files for a free, no obligation quotation: files@nickeltranslations.com
or by text or WhatsApp from your smartphone to: +17865564858


English - Spanish From 1¢ Per Word - Volume Discounts Available


All Languages Are Available From 1¢ Per Word
Since 2001, our success is based
on our commitment to meet and exceed your expectations.
Your satisfaction is guaranteed 100% or your money back!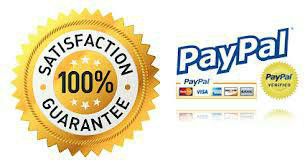 Hi, I'm Mark Cohen, Client Services Manager and we look forward to working with you!

Please call +1 (786) 556 4858 to speak to me or one of our friendly customer care specialists for your translation needs or please send us your files for a free no obligation quote by email or text or WhatsApp.

Customer care is available 24 hours a day, 7 days per week. Hablamos Español.




How to use our service in three easy steps:


Step One - Send your files via email or smartphone, text or WhatsApp
Please send your files for a free, no obligation quotation our email address is:
files@nickeltranslations.com or via smartphone. Take a pic with flash of each document
and send it via WhatsApp or text them to 1 786 556 4858. We give discounts for multiple document orders, which will be shown in your no cost, no obligation quotation.

Step Two - Pay online on your computer, tablet or smartphone

Our translation team will confirm receipt of your documents by return email, text and WhatsApp and you will receive a free, no obligation quotation in your inbox and via WhatsApp in just minutes.

Pay online right on your computer or smartphone -
Bilingual Corporation accepts Zelle, Visa, Mastercard, Amex, Discover and PayPal.
Step Three - Receive your ready-to-print documents later today.
You will receive your documents via email and WhatsApp.

Certified notarized electronic translations may be printed on any printer.

Documents will also be mailed by First Class Mail at no extra charge,
if you do not have a printer.

If you do not have a scanner or smartphone or printer, please call (786) 556-4858.

In most cases you will
receive your finished translation later today, depending on the length and complexity of your documents.
If you need more urgent service, please tell your representative.


Our commitment to confidentiality, impartiality, accuracy and integrity means professional translators who are familiar with your business, legal or medical terminology, with the experience and professionalism you require.


Your translation team is bilingual and bi-cultural, able to grasp the meaning of each sentence and provide this information in the target language, in an accurate, clear and natural sounding way.


Thank you for the opportunity to serve you!

Bilingual Corporation - Since 2001
Tel: +1 (786) 556 4858
Skype: markcohen305
files@nickeltranslations.com
http://www.nickeltranslations.com
Since 2001, we are honored to serve you with top quality work at competitive prices, with fast delivery and first class customer service, all backed by our 100% satisfaction or receive your money back guarantee.
Your team of over 30 professional translators, editors & proofreaders is familiar with your business, legal, technical or medical concepts and terminology.
You name it, we translate it!
Technical manuals, wills, scripts, sales brochures, birth certificates, academic transcripts, newsletters, news, medical reports, user manuals contracts, court decrees, novels, captions, HR manuals, textbooks, social media, website localization.
English - Spanish Telephone Interpretation from $20 per hour. On site Spanish Interpreters available for USCIS, trade shows, etc.
...